oh dear. sorry i have been away for so long. my computer hates me. so i have to seek out other forms of electronic beings.
anyway. i have been workng on some black and white things. fun! mostly themed in 'giant monsters eat/destroy things'. here are two of them.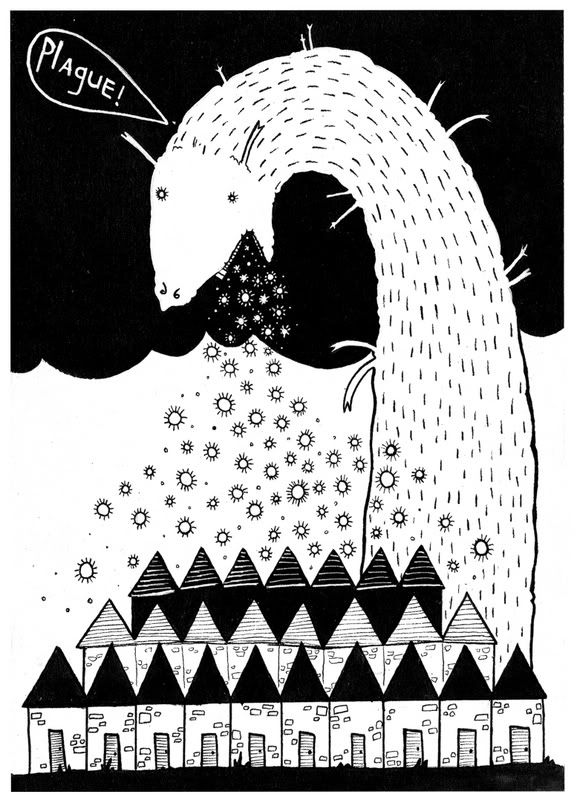 also. i will be attending the Hero's Convention in June. i hear it is in north carolina. no, it IS in north carolina. well i will be there with mr. getty. we will have a booth and want you to come and talk to us. ok. i will keep more updates, i promise. see you around captian.